Feed My Starving Children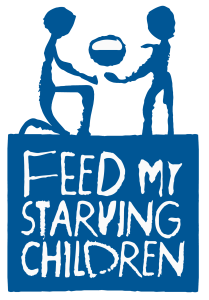 Feed My Starving Children is a Christian nonprofit that helps you turn hunger to hope with your own two hands.

The approach is simple: children and adults hand-pack meals designed specially for starving children, and FMSC ships the meals to nearly 70 countries around the world.

Through FMSC MobilePac events, you can engage in an impactful meal-packing experience. A MobilePack gives you the chance to instill compassion in your community and improve the lives of malnourished children around the world.

Stay tuned for more information on event dates and how you may serve this ministry with us!
[
back
]