Crown Point Community Care Cupboard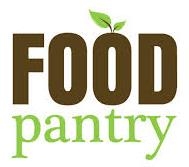 First Christian Church is the host of this locally sponsored food pantry. Crown Point Community Care Cupboard is located just down the street from our church. Other churches and organizations in our community join together to help provide food to those who are temporarily unemployed, terminally ill, or senior citizens on an insufficient fixed income who live in Crown Point and some of the surrounding communities. The pantry was started in 1989 and was backed by the Crown Point Ministerial Association.

This past year, the Crown Point CCC helped 705 families. The Lord has consistently provided for us to be able to meet the needs of those who came to us and we believe the Lord saw us through this past year and will see us through the coming year!

We are always looking for helping hands!
To find out how to volunteer or in other ways you can help, call 219-663-1853 and speak to Nelda or email info@firstchristiancp.org.
Some items we are always in need of are:
Tuna, peanut butter, soup, spaghetti noodles, spaghetti sauce, sugar, flour, laundry detergent, bar soap, shampoo, and toothpaste.
[
back
]