Children's Ministries

At First CRC, we care deeply about our children and their walk with Jesus! We desire to come alongside parents and reinforce their efforts in pointing their child(ren) to Jesus. First CRC's Children's Ministry serves infants through 6th graders on a weekly basis. Whether it's in a Sunday morning Nursery or a mid-week ministry, our adult volunteers provide a fun, Christ-centered atmosphere that focuses on God's love and fellowship with others. All of our volunteers have been background checked and trained.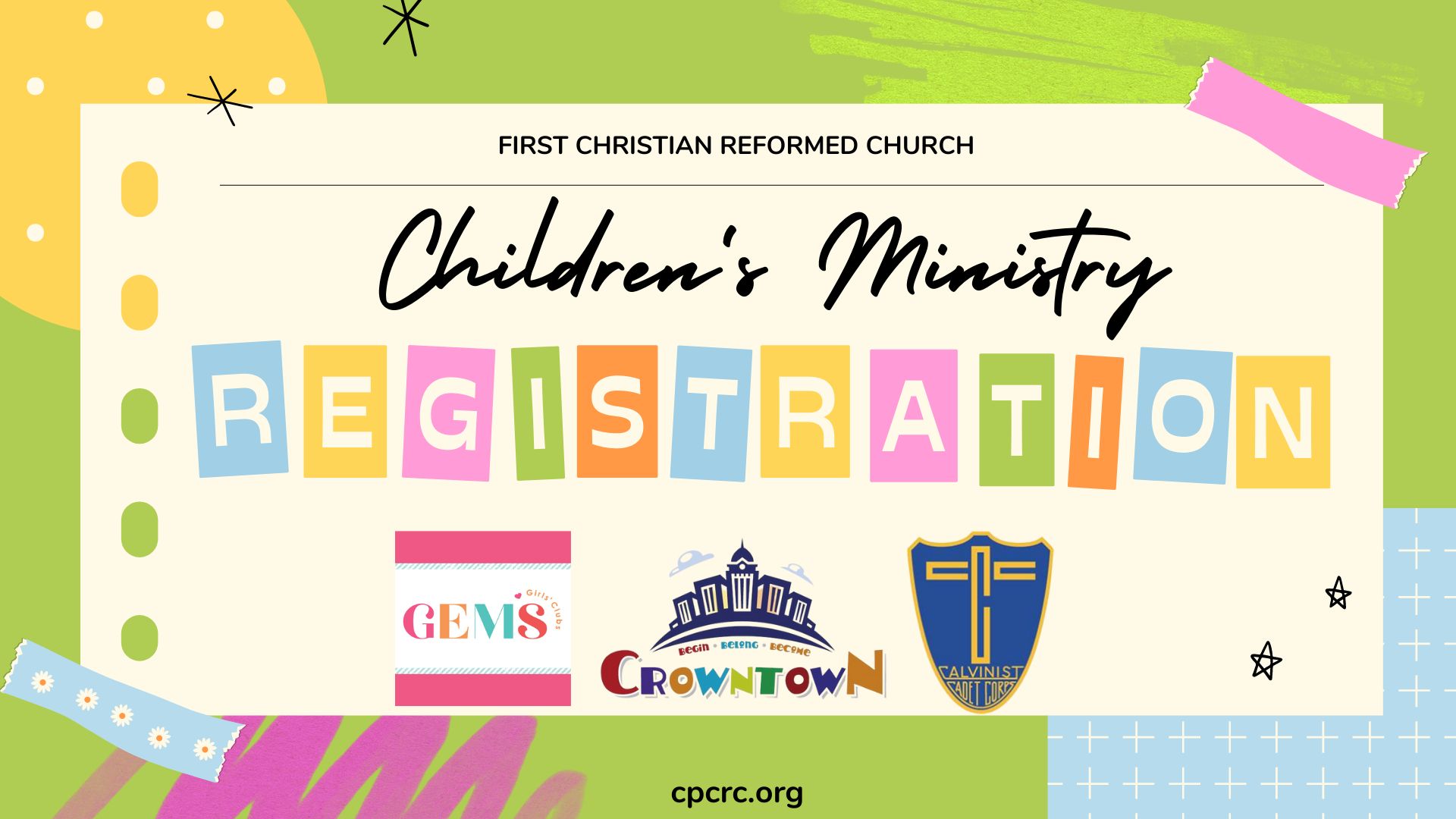 Nurseries (Infant-3yrs. old)

During Sunday Worship Services
9am &10:30am


Our Infant Nursery provides a place for newborns to walkers. With a place to play and volunteers who love them, your little one is sure to be happy (or sleeping in one of our arms) when you return from worship.

Walkers and toddlers will love all the places to explore in our Toddler Nursery. With fun floor mats to climb on and wall toys to discover, they're sure to want to stay just a few minutes longer after worship!

We utilize text message paging in our Church's Nurseries. If we need to get in touch with a parent while your child is in our care, we will text the phone number that was used to check in your child. Please be sure to have your phone with you should a need arise. Thank You.

For the protection of your child, you will be given a security pick-up tag that must be presented upon your return to pick up your child. If a family member or friend is picking up your child, they must have the security pick-up tag. Thank you for your cooperation in helping to keep our children's areas safe and secure!

Having a trying morning with your little one? Both nurseries are fully equipped with a live feed screen from the Worship Center. Enjoy the service while rocking your little one back to calm!
Crown Town
Crown Town Tots - age 3 yrs (by Sept. 1) & potty-trained
Crown Town - age 4 yrs-6th Grade

Sundays, 10:30-11:30am (Sept.-May)

In Crown Town and Crown Town Tots, we are helping kids take their next steps to Jesus!

Children begin at the Kids Begin Here Check-In Counter as early as 10:10am for a name tag and a parent pick up security tag.

Children will then join together in the age-appropriate location for a time of fellowship and games. Children will break up for a time of praise & worship and for a time of small group active learning of the Bible.

Paul told the Christians in Philippi to shine like stars: "Do everything without grumbling or arguing, so that you may become blameless and pure, children of God without fault in a warped and crooked generation. Then you will shine among them like stars in the sky as you hold firmly to the word of life…" As we meet each Sunday morning at 10:30 a.m., we'll aim to sparkle like stars in the night sky this year in Crown Town, helping one another SHINE brightly in a world darkened by sin. 3 Year Olds – 6th Graders are welcome to join us!

An offering is collected each week for various causes--both local and abroad. A weekly Crown Town email communication is sent to all parents with the latest news of who we are collecting for.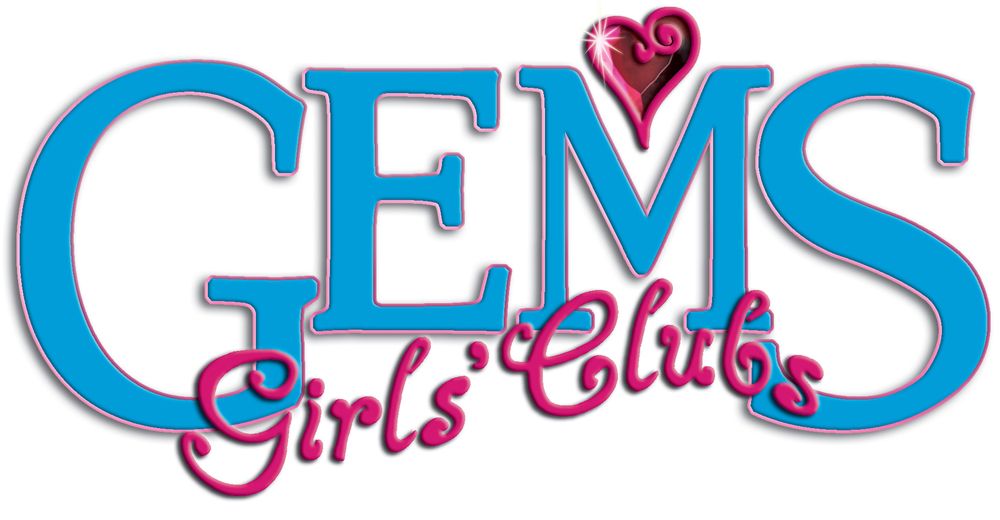 GEMS (1st - 6th grade)
Ruth Buikema, Coordinator
GEMS (girls club)
1st & 3rd Wednesdays (September - May)
6:30-8:00pm
Girls Everywhere Meeting the Savior shapes our girls into young Christian women!

This year, GEMS girls are discovering what it means to act justly, love mercy, and walk humbly with God (Micah 6:8). Every club meeting is a special time to spend with friends, learn the Truth that God created each of us with a purpose for a purpose, plus we'll roll into action to make a difference in the lives of others. Don't miss the fun on the 1st & 3rd Wednesday nights of the month!

Through God's Word, praise and worship, blessings projects, badge work and other fun activities, they will discover what it means to receive God's blessings and eagerly share them with others so they can know Him, too. By working with their counselors and other girls their age, these girls will learn and grow in a safe environment.

A typical meeting will start with time together for praise & worship, then each group moves to their classrooms for Bible study, crafts, and badge work. GEMS takes each talent of our girls and teaches them how to use them to glorify God as they become young Christian women.
Cadets (2nd-6th grade boys).
2nd & 4th Wednesdays (September - April)

6:30 pm - 8:00 pm
Joshua told the people, "Consecrate yourselves, for tomorrow the Lord will do amazing things among you." Joshua 3:5
The goal of Cadets is to provide Christian men with a structure, program, and materials that are uniquely designed to help boys grow spiritually, in all areas of life – devotional, mental, physical, and social. Men helping boys learn what it means to Live for Jesus is what Cadets is all about. Boys 2nd Grade-6th Grade are welcome to join in on the 2nd & 4th Wednesday nights of the month!

Cadets is a ministry where our boys begin their evening pledging their allegiance to God, Country, and Corps. Christian men from within the congregation provide Bible lessons, merit badge work, and crafts that are created to reach boys at appropriate age levels. The goal of the Calvinist Cadet Corps is designed to help boys grow spiritually in all walks of life--devotional, mental, physical, and social.

The cadet talents are then developed as they learn the proper use of a hammer, a saw, a drill, and many other skills as they work on various projects. Cadets begin living for Jesus and use their God-given skills to become young Christian men.